We are proud to have a team of talented Ambassadors in North America

Check each of our Ambassadors and follow them on Instragram to learn about their upcoming classes, industry tips and special discounts and giveaways on FASTFOILS™ products.

To learn about our Ambassador program email us at admin@justbprofessional.com.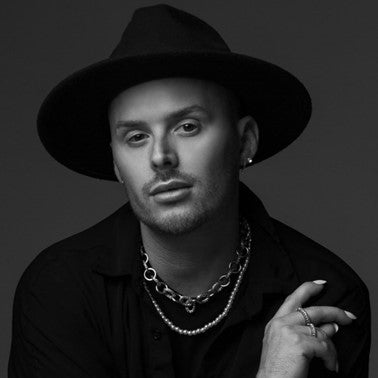 J Ladner
J Ladner is an accomplished hair and makeup artist with experience in film, television, theater, print, and digital media. J is also a successful entrepreneur, educator, author, the Digital Creative Director of Oligo Professionnel and hosts the No Stylist Left Behind podcast with Nina Tulio. J has been in the industry for over 10 years.
 IG: @itsmrjladner
Hunter

Hunter is from the foothills of the Great Smokey Mountains. Being raised in the salon, hair isn't just something he does— it's his passion. With a resume boasting some of the biggest names in the business, he has made it his mission to share his passion for the industry. One of his goals has been to travel the world sharing his knowledge with others and for the last 4 years, his dreams have become a reality. Not only has Hunter facilitated advanced level trainings all over the country, he reaches thousands each week across the world on his podcast, Breakroom Banter. He's over the moon excited about his new journey as an ambassador with FASTFOILS™. Follow along on Hunter's journey with him on his Instagram @hairxhunter where he shares his formulas and techniques daily!

IG: @hairxhunter

Katrina Smiley

Katrina is a business coach, strategist, and educator for hair stylists and salon owners. As an International Redken artist and stylist at London, New York & Toronto Fashion Week, she continues to develop her skills and share her creativity to empower and coach stylists through digital & live education.

 At the age of 20, she took over her family's salon business & through in-salon training and her commitment to education she was able to grow her company, doubling revenue for over a decade and earning a 'Young Entrepreneur of the Year Award' as well as a 'Woman of Distinction in Business' Award.

She is committed to coaching stylists and salon owners to become aware of their creative centre, and be fearless so they can create beautiful hair and grow their business mindset behind the chair.

 IG: @katrina_smiley

Kari Sanders

From the beginning of her career as a stylist, Kari has had one vision: GET. SHIT. DONE.

In school at OGLE she helped start the fashion show that evolved into the now famous What's Next? awards. She has pushed herself into the spotlight of every salon she has worked at. She has headed up creative teams, worked as a Sebastian/Wella brand educator, and evolved as both a stylist, as well as a business-minded woman.

She is a native of Fort Worth Texas where she lives with her husband and two children. The salon industry has allowed her to provide for her family for 10 fruitful years and continues to grow thanks to her ongoing studies in color theory, as well as the business coaching she receives from my own coaches.

IG: @for.non.blondes